Drudge makes fun of BLM movement on Black Friday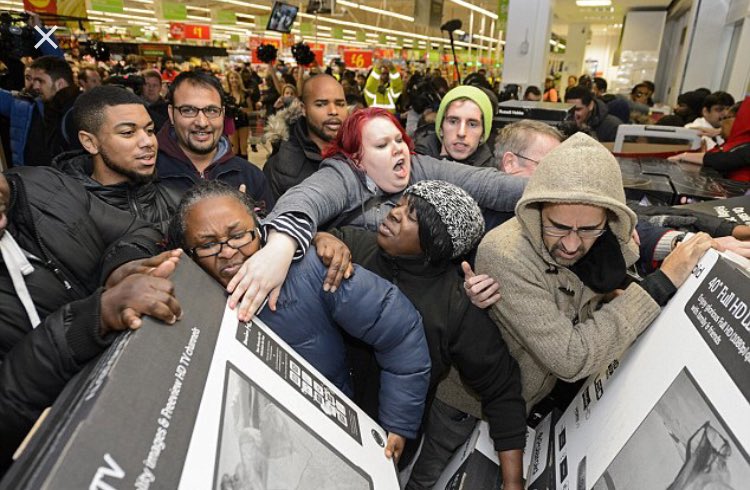 Matt Drudge and the news media is making fun of the Black Lives Matters movement and many African Americans by posting disturbing headlines on their websites. Many blacks have been faced with adversity ever since the slave trade era. Blacks are still facing a form of slavery today. They are forced to works 9 to 5 to provide for their families and some are living in low income living conditions. Billon dollar corporations will only pay the minimum wage possible to minorities and people of color because it is legal and it is a how they bring in billions of dollars each year.
Blacks are taught in school to earn an education to work for a rich white man which is the American dream for some who are living in poverty. Many take out student loans to earn a good education but are faced with huge amounts of debt after graduating collage. After graduation, blacks must compete with whites for those high paying 6 figure income jobs. During interviews, many blacks are not selected for certain positions because of their skin color which is unfair to the black race.
The media have been bashing the positive black lives matters movement because they only focus on issues when it involves a white police officer. There is never a protest when a black person kills another black person. Whites look is this as bullshit because there is no huge demonstration when blacks kill their own people. Whites pay blacks millions of dollars to make music that promotes gun violence and the use of illegal narcotics. The jerks who make this type of music need to take full responsibility for their action because they are influencing a lot of blacks to commit crimes and have babies out of wedlock.
Blacks have been a target of extinction for many years. The government offer free money get abortions. Blacks are killing their own babies at an alarming rate and blaming the government for giving them the gun. The government is very wicked and will allow you to kill yourself just to depopulate the world. It seems like to world want to kill off the black race but why? Is it true that the black race is the original human race of the world? Are whites from another planet or are they half human half alien? The truth is out there…